Kinsukuroi Heart pendant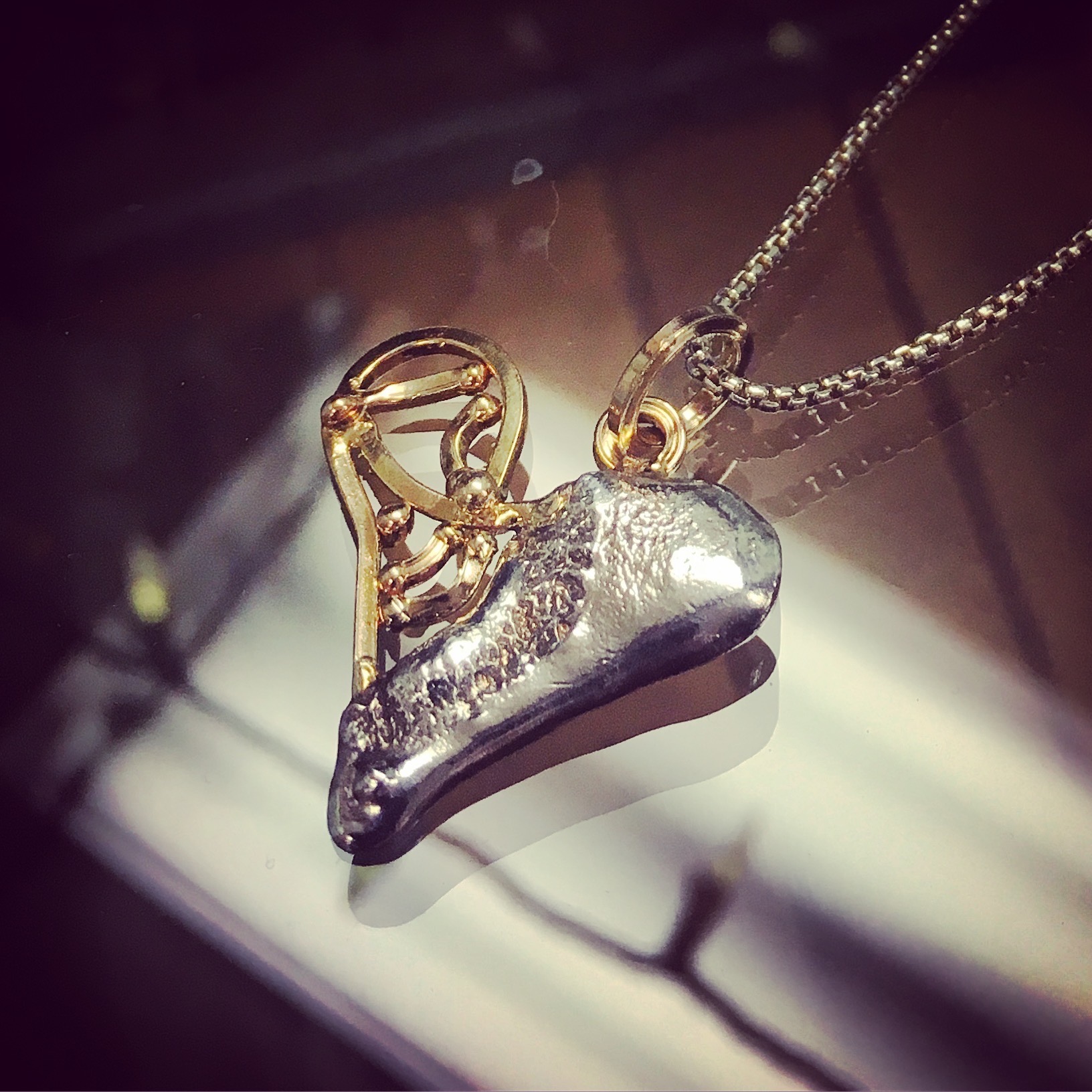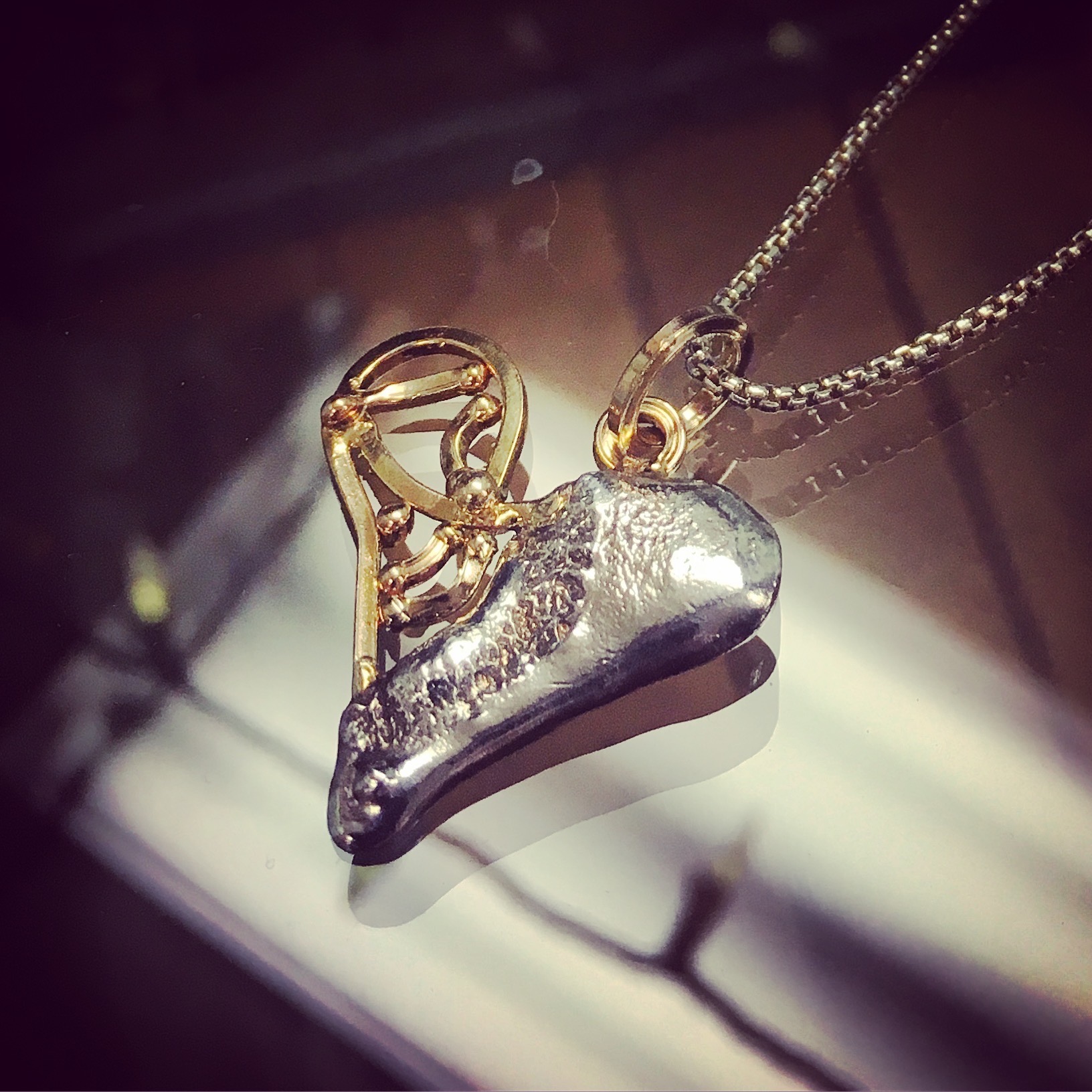 sold out
Kinsukuroi Heart pendant
Frolicsome gold constructions ties itself to the side of a silver half heart. Fourteen karat gold is used to counterbalance and complete a heart in need. The character of the silver organic heart is not contrast with the worked and wrought gold, but both come together to union as a heart.

Kintsukuroi And Kinsugi Are Popularly Practiced Upon Broken Pottery. The Repair Of Pottery Using Gold, Has Come To Symbolize A Premise That One Is Better For Having Been Broken.
There Is Value In The Break As Well As The Broken. There Is Value Added In The Cracks. The Repair Not Only Adds Character, But Valuable Character.
What Makes A Kintsugi Heart Special, Is The Philosophy Behind The Design. Beneath The Glimmer Of These Gold And Silver Symbols Lies An Ancient Japanese Concept.
To Gift, Or Wear, One Of These Hearts Is A Powerful Display In The Understanding Of Who You Are, Or Who Someone Is To You.... Or Both.

Each Kintsugi Heart comes on a 1.5mm rolled box chain in sterling silver. This sturdy chain features a lobster claw, and comes in 16", 18", or 20".