Sapphire & Diamond Old Forged Gypsy Ring in 14 Karat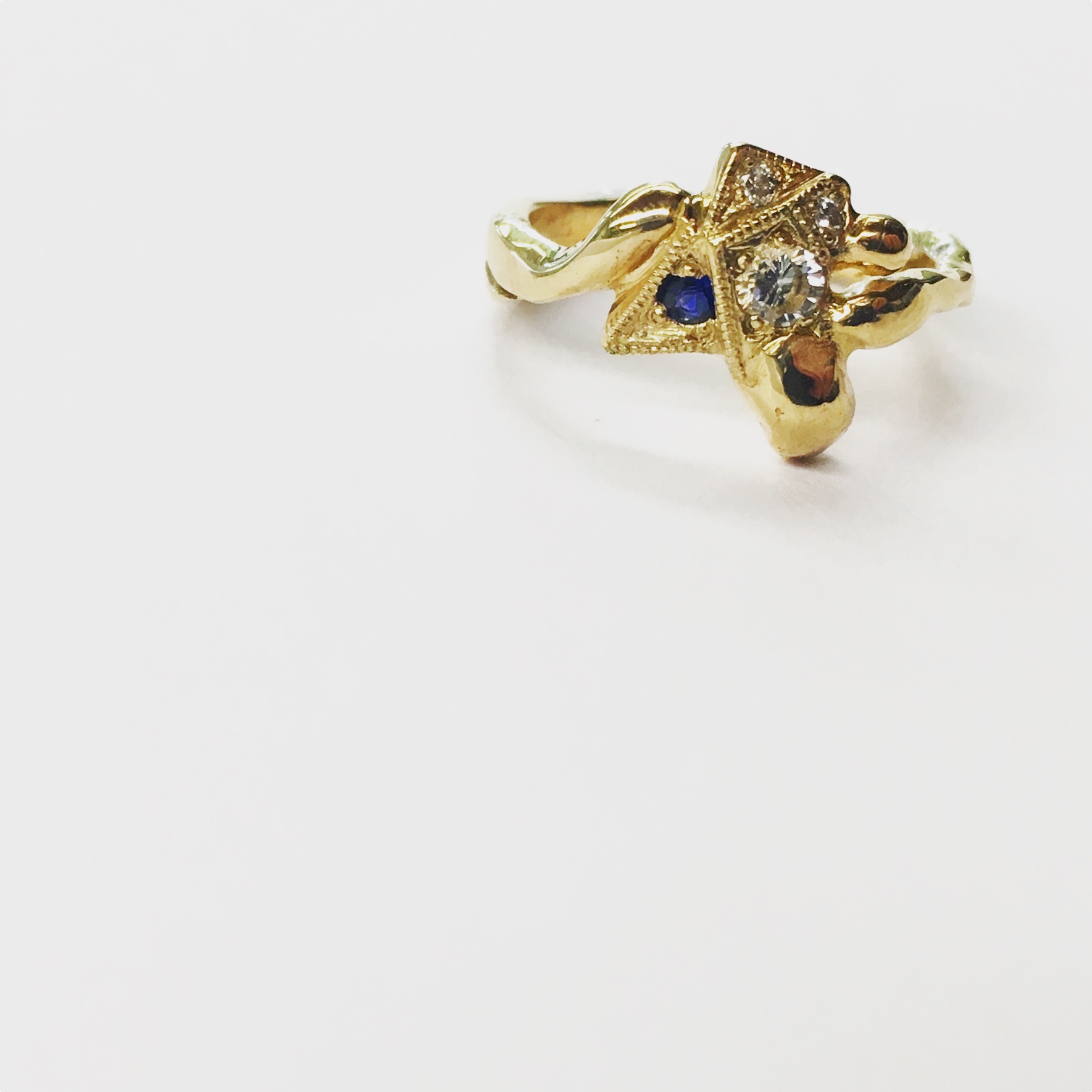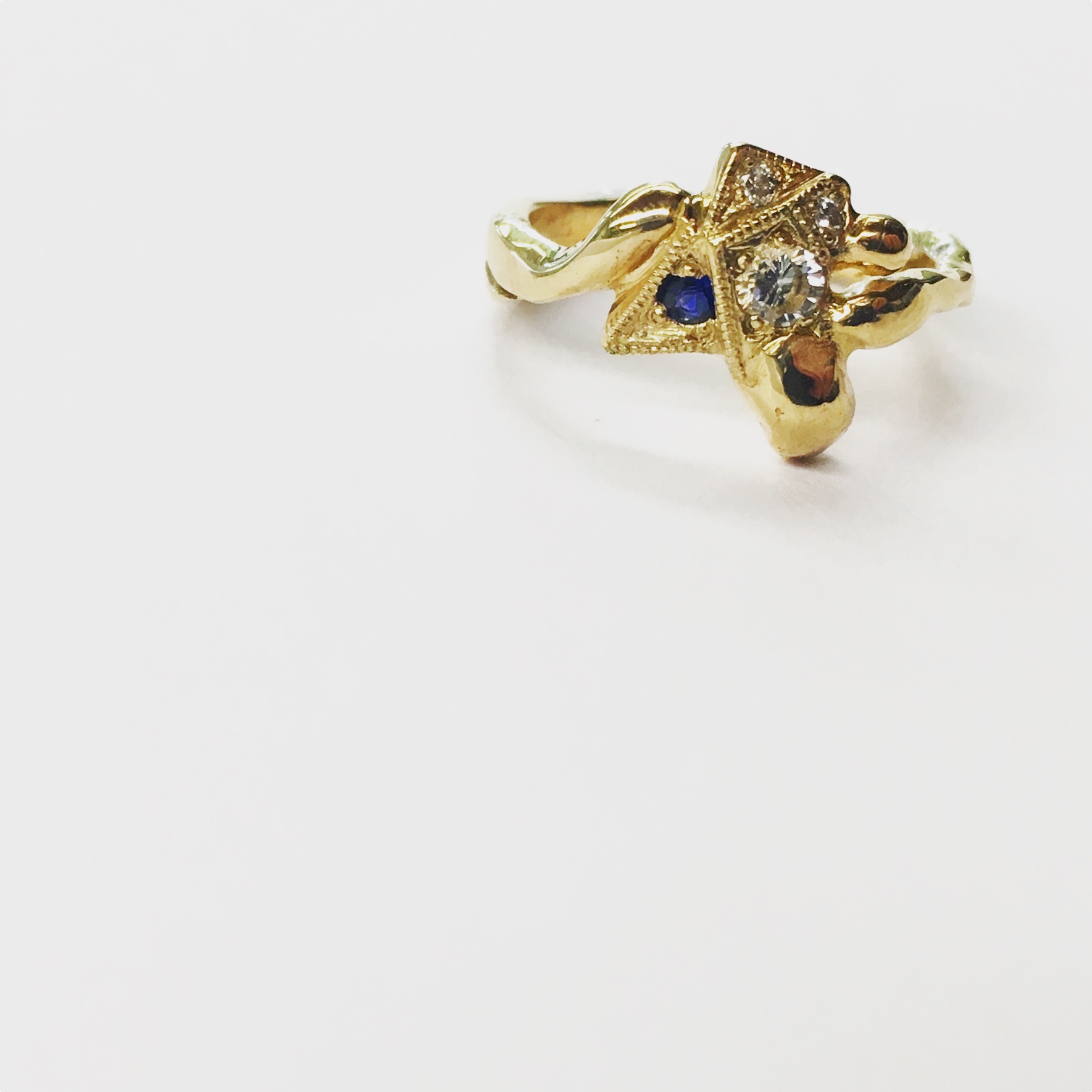 sold out
Sapphire & Diamond Old Forged Gypsy Ring in 14 Karat
This Old Forged Gypsy Ring features a white sapphire as its center stone. An accompanying blue sapphire, and two diamonds are also secured in settings carved from the raw 14 karat yellow gold nugget. The ring shank flows fluidly into the central nugget and has been forged to a size 6 1/4.


The natural contours of this nugget have been shaped to accommodate these gemstones. Each one of these creations are true one-of-kind gold jewelry. Each forged and honed with an eye towards which areas will remain untouched.

No other ring exists like this. Each of these rings are individual studies in gold and gemstones.
They carry my personal hallmark and quality stamping.